Four months ago I wanted to treat my son to dinner and let him choose the restaurant. We were in between activities so my criteria was that we find a place with a seating area and ideally a restroom. His criteria was that they have tacos. After trying three restaurants, all with locked dining areas due to short-staffing, I sacrificed my criteria and pulled into a drive thru line for tacos with 15 cars ahead of us. As we waited to place our order I was reminded of the phrase I'd seen numerous businesses communicate over the past year: The whole world is short staffed. Please be kind to those who showed up. 
Events of the past two years have changed how we think and evaluate the customer experience. Some of us have lowered our expectations to the point that we're actually surprised when a service or good performs as we expected. We have learned that anything can happen, from small inconveniences (my favorite coffee shop reduced donut production by three days per week) to significant and sometimes scary occurrences (our local urgent care reduced weekday hours and closed completely on Saturdays). It has literally felt like nobody is "minding the store" at times. 
Customer Experience – Why It (Still) Matters
A case can be made that all of this "service failure," for lack of a better term, may have reset customer expectations, even if only slightly. At our best we may have become more patient or even kind consumers; however, we have also become more wary of trying new services or products, particularly if it recently resulted in a bad experience. What does this mean for your business? Your customer service and the resulting experience of your customers might be more important than your actual product. Enhanced features and benefits are still important, but today customers are simply asking "did it work?" And "how hard was it for me to use?" 
What Makes a Great Customer Experience
Most would agree that good customer service, at minimum, includes some combination of the following: 
Customer needs are placed first. 

Courteous and respectful interactions occur between the company and customer. 

The service or product is delivered in a consistent, reliable manner (we don't like surprises). 

The product works or solves the customer's problem. 
To state the obvious, the challenge businesses face today is how to ensure this customer focus at a time when it takes so much effort just to get by. What can be done? 
Customer Service Improvement Strategies
Keeping those elements in mind, here are four simple but effective ways that any business can enhance or improve the customer experience. 
Empower employees to resolve issues at the point of interaction
.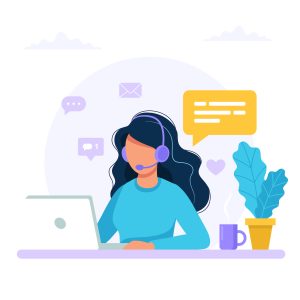 I'm amazed this is still an issue for many businesses, but it continues to happen every day. Last week I attempted to purchase a pair of shorts from a large department store. The shorts did not ring up in the system but were tagged on sale for $19.99. The cashier quickly became stressed and called her supervisor. The supervisor went on a search to solve the problem; meanwhile, the cashier became impatient and called her supervisor's supervisor. Ten minutes later I was still at the register, now with three employees all trying to resolve a transaction worth less than $20. Fortunately, I had time this day and they eventually solved it, but the cashier appeared rattled and highly stressed, and I was reminded why I love shopping online. Had the cashier been empowered to resolve the issue in the moment it would have made a much better experience for both of us and I wouldn't be afraid to return for my next purchase. 
Help team members see "big picture" and simplify the goal.
Businesses and the humans that design and create the processes within can often overcomplicate things. To control the customer experience, too often managers or leaders develop systems that require unnecessary steps and obstruct their team's view of the greater goal. Dutch Bros "Service" core value is incredibly simple: "we aim to deliver on an experience that leaves everyone stoked." Perhaps they have a 7-step process for how to leave customers "stoked" but more realistically they encourage their team members to be authentic and treat customers well. The end, rinse and repeat. Find some time to look at your processes and evaluate them through a filter of "less is more." You may be surprised at what you can simplify and the results that come with it. 
Build trust with customers and give them a sense of comfort.
Customers have been searching for brands they can trust for years but especially now, and today's market offers tremendous opportunity if you're able to deliver. Kit Yarrow states in her book, Decoding the New Consumer Mind, that "Although consumers may never utter these words in a focus group, the truth is that they are yearning to be seen and to trust marketers and retailers. Connection is the emotional driver of our times." Convince your team to deliver a reliable, authentic experience that connects with customers and results and loyalty will follow. 
Communicate early and often with your customers.
We have all gotten used to receiving tough news. We have proven resilient as people and as consumers in numerous ways. Trust that your customers will be okay even if you can't provide 100% of the service that you may have been able to offer a few years ago. Recognize that for consumers, the scariest part of the buying process is often what happens right after they've paid but before they've truly experienced the product or service. It's the same reason wait staff visit the table right after the food is delivered—they need to know right away that a patron has everything they need to enjoy a delicious meal. No matter your business, encourage your team to be particularly present immediately following the sale so your customers can feel secure in their decision and will return to you when the need arises. 
Welcome to the dawning of a new customer experience era. Products and services have changed, may include substitutes, or might be experienced through a different form of delivery than in the past. What has not changed for businesses that will survive and flourish in the coming months and years is an unwavering commitment to the customer experience. And the best news? This is one area of the business over which leaders can exert more control and influence. 
If you're interested in building customer loyalty and organizational growth, make it a priority this month to reflect on the customer service your company is providing, gather input from your teams, and take steps toward increasing opportunities for your customers to interact positively with your brand.